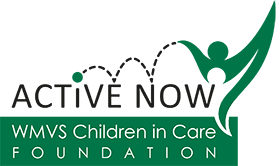 ACTIVE NOW with WMVS CIC
To create an entitlement of high quality physical and leisure activity provision and opportunities for children and young people within the care system in the West Midlands.
Try It, Dream It, Achieve It


1. Try it...
Creating initial sparks of inspiration in children and young people (potentially with carers or friends too) experiencing and initially participating in taster sessions.


2. Dream it...
Building aspiration to develop interest, talent and skills through participation in medium length initiatives.


3. Achieve it...
sports/physical activity specialism, developing independence and entrepreneurship, potentially leading to qualifications and careers