"Sport has always been a passion of mine with Rugby being my number one sport, this has given me core values such as teamwork, respect, discipline, enjoyment, being a role model, and fairness which I use in my everyday life.
I have worked in sport and leisure since the age of 17 including play leading, management, personal trainer, and most recently a PE teacher and mentor which has allowed me to work with a wide range of people of all ages from all walks of life.
Working one to one or in group work helping people improve on their communication skills, self-confidence, resilience, and respect has become something I have a keen interest in and enjoy the challenge of breaking down barriers people feel are in their way not just in sport but for life in the outside world."
About Embrace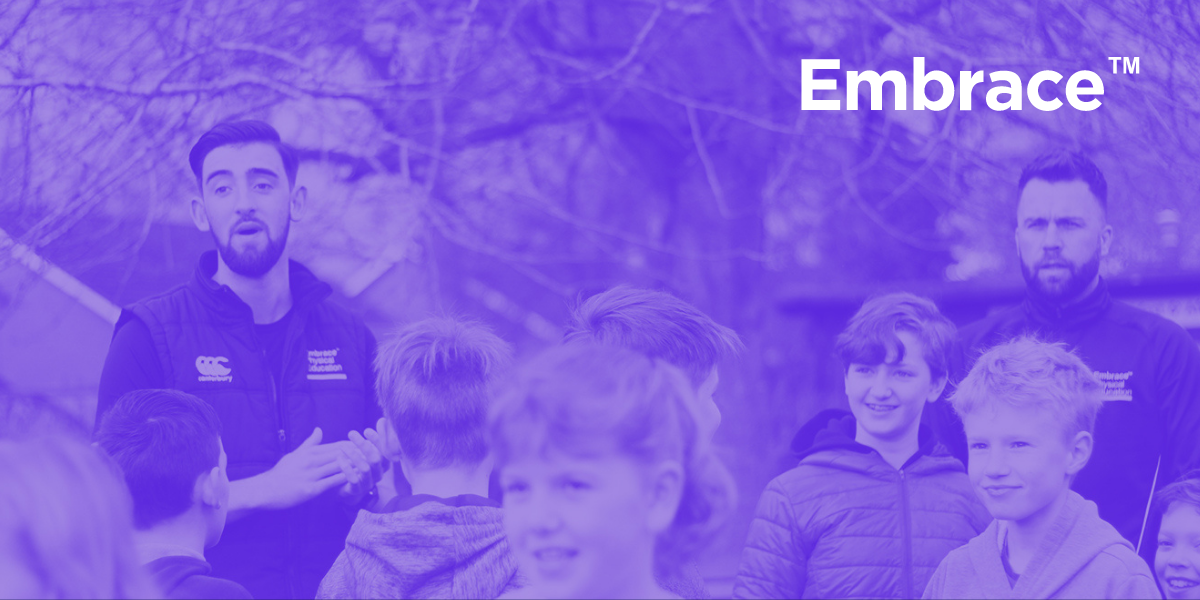 The Embrace Group offers support to young people, providing them with a platform to believe and achieve. As a company, The Embrace Group provides positive mentoring, PE teaching/coaching, accredited qualifications, and holiday clubs.
Physical education - We encourage learners to understand their learning journey by giving them targets to achieve and progress.
Holiday clubs - Our holiday clubs provide an engaging and structured programme at an affordable cost to parents.
Mentoring - Embrace offers a positive mentoring service for individuals aged between 4 and 19 years old.
Learning Hub - Our Learning Hub is dedicated to providing recognised qualifications to young people, connecting them to the world of work, and equipping them with the transferrable skills and knowledge they need to succeed.